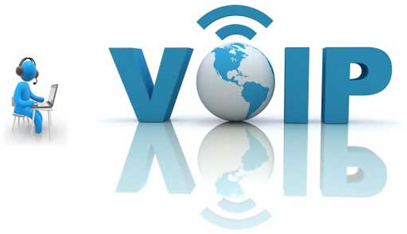 Business leaders and owners are continuously devising strategies to gain an edge over their competitors. Technology has taken leaps and bounds in the past few years, making things easier and delivering results quicker to people. VoIP hosted phone systems has a lot of benefits in comparison to the traditional analog or T1 line phone systems. The most obvious advantage of VoIP hosted phone system is the fact that the equipment (IP Based phones) are easier to install and cost less. You just need to choose the appropriate plan from the hosted business phone system provider in order to bring down your phone expenses to an amazing low. The transition from the traditional land line phone systems to a VoIP system is very easy. It is also simple to keep your phone numbers in order, making it easily accessible when you need them.
With a cloud-based hosted phone system one can enjoy a multitude of new calling features. This makes your work easier and helps you plan your day more efficiently. Features such as personal extensions can also be availed, so the customers can reach the respective departments and talk with a specific person. In a corporate office that receives hundreds of calls a day, you can opt to have auto-attendant and voice mailing systems, with specific time-of-day, or day-of-week routing. This feature of VoIP hosted phone system helps to streamline the number of calls. Without going manually over each and every number, one can ask the provider to create a directory from the number they are calling or even add few of the numbers within the group telephony system.
If unnecessary calls come in every now and then, it is possible to screen the calls and allow the employees to prioritize the calls and attend them accordingly. Different tools are available in VoIP hosted phone system by means of which it is possible to make things much easier. One can have preference based calling, voicemail and call logs.
Those businesses which operate on the go, can link the employee main number with the primary office number. This way, when someone is trying to get in touch with the person, the office as well as the remote extensions or mobile phone would ring simultaneously until one is answered. This is a unique feature of VoIP hosted phone system. Another unique feature is the ability of the people to customize their voicemail. Music and greetings can be added and it can be played as long as one wants. Ease of communication and the efficiency of communication increases because of this.
In Greensboro you can get a
VoIP based Hosted PBX
Internet telephone service that is state-of-the-art technology for your business. Our hosted PBX VoIP (
Voice over internet protocol) internet phone services allows you to keep your local Greensboro number. And new numbers anywhere in North Carolina are available for immediate activation. Ready to expand to a new market? You can quickly get a telephone number in
New York City
,
Atlanta
,
Los Angeles
or even
London, England for just a few dollars a month that will ring directly to your business in Greensboro. All these services are now available at a great savings for any size business.
---