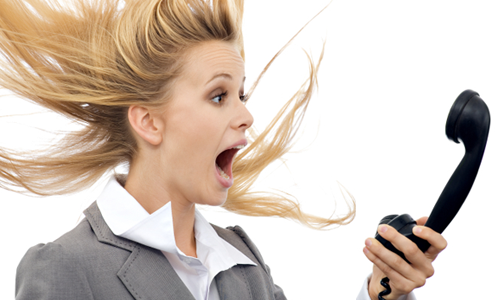 Hosted Telephone Service for any business owners
Having your PBX hosted has become increasing easier with the advent of the Internet, VOIP (Voice Over Internet Protocol) allows you to leverage the power of the Internet and save money whilst making phone (by using Internet bandwidth rather than paying for dedicated phone lines). Many people have heard of Skype and understand how it can help with making and receiving calls but you do hand over vast amounts of control when you plump for Skype.
What is PBX?
PBX is a three letter acronym which stands for private branch exchange. Or put more simply it is a telephone system that serves a single organization or business. Traditionally your PBX would sit somewhere in the office (usually in a metal box) and would connect all of you telephone handsets to the PSTN (Public Switched Telephone Network) using a trunk link (often an ISDN connection). The main advantage to this setup is that all internal calls are free but you also get some nice features like on hold music, extension dialing, automated call direction.
Host with Carolina Digital Phone
Hosting your PBX with Caroline Digital Phone means that you no longer have to have the metal box clogging up your office and having to get someone in to repair. You no longer have to wait for the man to come and repair the phone system as we take care of all of that. If you've grown accustomed to crackly low quality and quiet phone calls then say goodbye to those too as here at Caroline Digital we provide all our customers with crystal clear call quality.
Benefits
Oh and did I mention that there are all these benefits too: Call costs are typically half that of traditional phone providers (call us to compare). Unlimited calling to the US. Never Ring busy, so customers can stay in touch. Professional Auto-Attendant which will direct your customers to the right department and Call transfers allowing you main number to efficiently direct a query.
Please see our home page at www.carolinadigitalphone.com for more details on our SIP trunking service for Microsoft Lync Server 2013.
In Greensboro you can get a
VoIP based Hosted PBX
Internet telephone service that is state-of-the-art technology for your business. Our hosted PBX VoIP (
Voice over internet protocol) internet phone services allows you to keep your local Greensboro number. And new numbers anywhere in North Carolina are available for immediate activation. Ready to expand to a new market? You can quickly get a telephone number in
New York City
,
Atlanta
,
Los Angeles
or even
London, England for just a few dollars a month that will ring directly to your business in Greensboro. All these services are now available at a great savings for any size business.
---